👋 Say hello to the easiest way to…
Get Documents Signed
with WordPress
You're here because you want more out of eSignatures. WP E-Signature is an easy-to-use, reliable WordPress plugin that gives you the eSignature automation tools you need to protect your business (while saving you a ton of money and time).
Sign up today and save up to 75% off.
or Watch a Demo
Your all-in-one eSignature solution
If you're looking to reduce paperwork headaches… you should discover WP E-Signature, the #1 WordPress document signing software that agencies, freelancers and organizations use to take control of the eSignature experience™ !
Build custom workflows. Securely own your own data. UETA/ESIGN Compliant.
In the time it takes to sip an americano, you could install an online signature tool that securely collects signatures from your website
Make it easy on your signers. Send them to your WordPress website for UETA/ESIGN compliant eSignatures.
I'm Done Drowning in Paperwork
Take the weight off your admin team
Your eSignature Workflows are as unique as you are. WP E-Signature automates the paperwork process for you.
Contract Builder
Easy to use contract builder allows you to create beautiful legally binding contracts from your WordPress website.
Custom Input Fields
Collect valuable data with text fields, radio buttons, checkboxes, dropdowns, date pickers, even file upload forms.
Save as PDF
Look like a pro to your customers. Easily download or receive an email attachment of signed documents as a PDF.
No Monthly Fees Per User
Most document signing companies charge $10, $15, even $50 per month… PER USER! With WP E-Signature, you can get unlimited users (and no monthly fees).
Have people sign contracts in-person using your Android or IPad tablet. Works well for NDA's, photo releases, waivers, and more.
Unlimited Documents
Easily sign and store unlimited documents, contracts, proposals, estimates with no limit. Unlimited means exactly that. Unlimited.
UETA/ESIGN Compliant
WPESign™ is (UETA) & (ESIGN) & (GDPR) compliant & adheres to the strictest document signing policies in the US & European unions.
Two Factor Verification
Protect your company, your signers and your documents. Have your signers password protect their documents with an access code and unique password.
Tamper-Resistant Technology
Similar to human DNA each WPESign™ generated document has a tamper resistant Document ID.
Save a Tree. Eco-Friendly
Reduce consumption and your carbon footprint when signing documents with WPESign™. Save a Tree. Make your business eco-friendly.
Looking for an online signature tool? We got you covered. You can see a demo of our online signature experience here.
Dream up powerful workflows & connect with your favorite tools
Top 5 Reasons Why People Love WPESign™ (and you will too)
WP E-Signature makes it easy for you to create, collect and organize UETA/ESIGN compliant electronic signatures magically on the contracts you use to run your freelance – business, organization or team.
Here are the features that make WP E-Signature the most powerful and user-friendly WordPress powered document signing app in the market.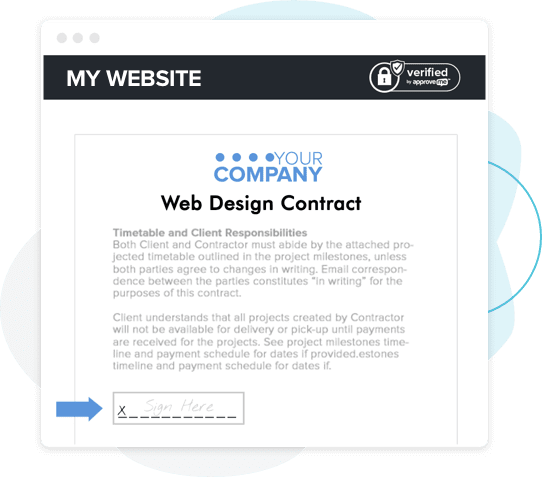 1. Quickly build your beautiful, branded document workflows ⚡
Contracts can be… complicated.
WPESign™ makes it a breeze.
Our easy-to-use contract builder allows you to create professional looking contracts, waivers, and more in minutes without sending your signers to a third-party website or app.
Automate Contract and eSignatures from your website
Know When Your Document is Viewed
Create Templates and Setup Signing Reminder Emails
Download the Signed Contracts as PDF's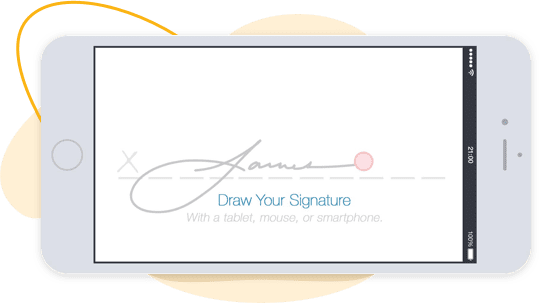 2. Get your proposals & contracts
signed 40% faster 🤙
While our WordPress eSignature plugin is easy to use, we created a separate mobile and tablet signing experience to save your signers even more time. Say goodbye to chasing down signatures once and for all.
Mobile & Tablet Friendly
Hand Drawn or Typed Signatures
Secure, legally binding electronic signatures
3. Unlimited Users. Signers. Documents. 👨‍👧‍👦
That was not a typo. Most eSignature platforms charge monthly fees per user. With the WP E-Signature WordPress plugin you can create unlimited users to send UETA/ESIGN compliant documents for your business or orginazation.
Legally Binding Documents
Tamper-Resistant Technology
Compliant with Established U.S. E-SIGN Act, UETA, GDPR and other laws in many countries
Unlimited documents & unlimited signers
4. Protection. We got your back. 🔒
With WP E-Signature, create professional-looking contracts in seconds. When you need signatures send contracts to your client via email or create public urls for redundant contracts.
Legally Binding Documents
Tamper-Resistant Technology
Compliant with Established U.S. E-SIGN Act, UETA, GDPR and other laws in many countries
5. Put the Power of eSignature in the Palm of Your Hands 👋
Manage your signed contracts and esignature onboarding in the palm of your hand. All this so YOU can focus on your business and how to spend all the money (and time) you'll be saving.
Frequently Asked Questions and Resources
Do you have a question about WPEsign? See the list below for our most frequently asked
questions. If your question is not listed here, then please contact us.
Who should use WPESign™?
WP E-Signature is perfect for small business owners, designers, freelancers, photographers and basically anyone who's tired of sending their customers to a third party website to sign their documents. If you want to get documents or contracts signed, then you need WPESign™.
What do I need to use WP E signature?
WP E-Signature is a self-hosted application that runs as a WordPress plugin. In order to use WP Esign, you must have a self-hosted WordPress website. That's pretty much it.
Does WP E-Signature work on non-WordPress sites?
No. WP E-Signature is a WordPress Online Contract and Document Signing Plugin, so it will NOT work on sites that are not using WordPress. Also, WPESign™ is not compatible with the WordPress.com platform. You need to have a self-hosted version of WordPress to use WP E-Signature.

What some of our non-wordpress customers have been doing is the following:

1. They've setup a sub domain with their domain registrar… something like: esign.yourdomain.com

2. Most web hosts now of days offer FREE WordPress installation… so our users have been taking advantage of this and requesting their web host create a FREE WordPress install and then install our E-Signature plugin there. Your users would only interface with the document signing portion of the software and you would simply log into the WordPress portion to create your contracts.
Do I need to be a coder to use WPESign™?
Most definitely not. You can create, send, track and capture signatures on contracts without any coding experience. WPESign™ is the most user-friendly WordPress E Signature and contract generation plugin in the market.
Can I customize the branding?
With our Upload Logo and Branding feature (business licenses only) you can add your mark to the Signer Invite Emails with a logo, tagline, and custom paragraph about your company in the footer of the email. Upload Logo & Branding also gives you the ability to add a cover page (with your logo) to your signed documents and to add a logo on the document page itself.

There will however, still be a minimal amount of ApproveMe branding in WP E-Signature. It's a delicate juggle because our goal is to build a UETA/ESIGN compliant platform that is recognized and trusted in the courtroom (much like docusign, hellosign, etc) so there needs to be a minimal amount of indication to a signer (and a judge) that a document was signed on our compliant platform… yet there needs to be enough customization that your brand/company is more front and center than the platform branding itself. The only ApproveMe related image on a document page is the 'verified seal' and the only notification on the PDF is in the footer.
Can I use WPESign™ on my client sites?
Yes you can use WPESign™ on clients sites. Either you can purchase a license on their behalf and use the license key for their site or you can have your clients purchase a license and provide you access to their account. A valid license is required for access to support and updates.
What happens to a signed document?
WPESign™ does not store signed documents on an ftp server. Security is a HUGE concern of ours too.

The signatures, custom input fields, document data and audit trail events are all encrypted and stored in very strategic (and different) locations in your database. The contract itself is not stored on your ftp server (for security reasons).

While our plugin supports/generates PDF documents of a completed contract it does so only on demand. Which means a signer must have THEIR unique signer invitation url. And the document sender user MUST be logged in to download the PDF.

If a WordPress administrator were to so much as attempt to unecrypt any data and change a period to a comma in your database it would literally break the entire document and throw an "error document not found" message.

We pride ourselves in security and invest heavily in doing everything we can to protect our users and their signers (certainly more so than most WordPress plugins).

What happens to a signed document:
Once the document has been digitally signed the document contents are encrypted and stored in your database (read about the document security here). The document can be downloaded a few different ways:

1. Document Sender E-Signature Dashboard lets you download archived documents as PDF's
2. All parties involved receive an email with a link to the document (where they can download as PDF or print the document)
3. Attach PDF to email add-on (business license) automatically attaches a PDF of the document to the confirmation email
4. Dropbox Sync Add-on (business license) automatically syncs signed PDF's to a dropbox account
Can I upload my own PDF's?
The short answer is that our current live version only supports plain text documents/agreements. Which means you would need to copy and paste your current agreement that is a pdf using our contract creation tool… it's actually pretty easy to do.

While our "current" eSignature platform has a built in contract builder that EXPORTS PDF's (once they've been signed) we have been secretly developing an incredibly powerful PDF drag and drop experience for those industry specific PDF's. The team has been working really hard and will begin internal beta for the PDF Upload feature in the coming months.

So while it is… currently not YET possible to import your pre-designed PDF agreements… you will be able to upload PDF's in the near future BUT you can copy and paste the text from your PDF into our contract creation tool.
Get WPESign™ Now